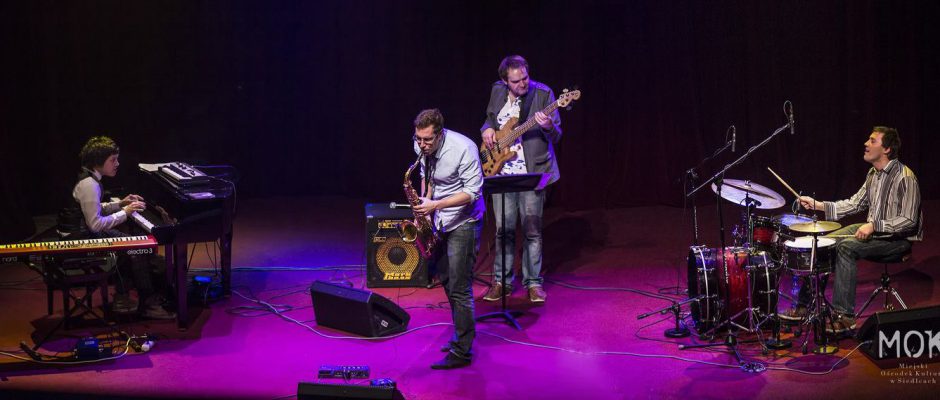 "The Brag Pack" is an international Jazz quintet formed in early 2011, but the rhythm section's collaboration dates back to the summer of 2005 where they got together for the first time while studying at the Faculty of Jazz at the Conservatorium van Amsterdam.
They teamed up with Dániel Mester, who arrived in Amsterdam in mid 2009.
The band members mutual passion for playing with a strong drive led to the formation of "The Brag Pack", who are performing in an energetic and interactive fashion creating a thrilling and tensed atmosphere for their audience.
The wide repertoire includes original works of the individual band members originating from different cultures. Solid groove and free improvisations combine naturally with lyrical melodies, sophisticated harmonies and varied rhythms.
In 2012 the band recorded their first album entitled "Just Braggin'". The album contains 12 songs, both original compositions and original arrangements of Polish and Indonesian traditional songs in the style of contemporary Jazz.
With their 2016 release of "Tinted" the band explores new musical directions, enriching their sound with vocals of Kinga Pruś and Andris Buikis on drums.
The band has toured in Indonesia, Netherlands, Latvia, Poland and Germany performing on numerous stages such as the Rigas Ritmi Jazz Festival, Jazzblag, Od Nowa Jazz Festival, ASEAN Jazz Festival, The Birdland in Hamburg or The Bimhuis in Amsterdam, just to name a few.
Lineup:
Daniel Mester – saxes | Kinga Pruś – vocals | Sri Hanuraga – piano
Paul Rutschka – electric bass | Andris Buikis – drums